Posted by The London Cows Team on 7th Jul 2020
If you are shopping for one or more stylish, fashionable rugs for your home, you should consider the features and benefits of genuine sheepskin. Such rugs are a favourite among the most savvy shoppers due to their unique characteristics and their ability to blend well with essentially any type of decor. Their aesthetically appealing look is classy and luxurious, but also offers a high level of comfort. Most customers find this 'best of both worlds' combination highly advantageous, no matter what they have in mind with regard to interior decor.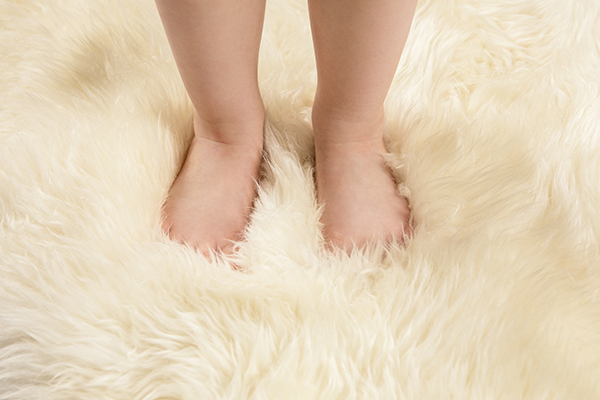 Luxurious Comfort
At London Cows, we sell only the highest quality rugs, all of which feature sumptuous fleece that is easily distinguishable from the cheap, synthetic materials from which imitation rugs of this type are made. Meticulously and carefully processed to maintain their natural surface, our sheepskins boast the traditional round cut that has pleased our customers for many years.
Exceptional Versatility
Some shoppers may erroneously believe that sheepskin rugs are only appropriate for homes featuring a country or rustic decor. However, nothing could be further from the truth. Due to their fluffy, luxurious texture and the unique and beautiful colours in which they are sold, such rugs can be used as a focal point in virtually any room, regardless of whether the decor is modern, traditional, abstract, Victorian, French countryside, shabby chic, rustic or even eclectic. Additionally, rugs of this kind also work in both formal or comfort-oriented rooms. This is why versatility has always been one of their top-selling points.
Various Colours and Sizes
Another reason for the extreme popularity of our genuine sheepskin rugs is the vast array of sizes in which they can be purchased. For example, depending on where you want to place the rug, it is important to be able to obtain the size of your choice. Mass-produced fakes often limit customers in the size category, and simply turn out thousands of what they refer to as 'standard size' rugs. Consumers who have fallen prey to such products often discover they've spent money on a rug that's too large or too small, or simply doesn't feature a traditional sheepskin cut, and therefore does not work well in any of the rooms in their home.
Fortunately, London Cows offers all the traditional sizes, such as single, double, sexto or quad rugs. Choose a larger sheepskin rug, such as a quad or sexto, if the rug is to be used as a living room or family room's focal point. Similarly, opt for a single or double if you are placing it in front of a chair or sofa, or on the floor next to your bed as a sumptuous alternative to a hardwood floor under your feet. Regardless of what you have in mind, the multiple sizes we offer guarantee that the exact rug you want can be found.
Easy Care and Maintenance
Each sheepskin rug we sell is durable, sturdy, and will provide excellent longevity throughout the years. Additionally, they are not difficult to maintain and keep their lovely appearance, even if they are placed in high-traffic areas. They require no expensive or complicated care, other than normal, occasional cleaning. Just be sure to wipe up spills with a damp cloth as soon as they occur to avoid stains.
Decorating Tips
In addition to the uses mentioned above, you may also decide to order a few extra sheepskins for decorative purposes. For example, you can drape a double sheepskin over the backs of chairs or recliners, or invest in a quad sheepskin to use as a dramatic wall hanging. Regardless of how you choose to decorate with sheepskins, the end result will be a glamorous, stunning addition to the room.